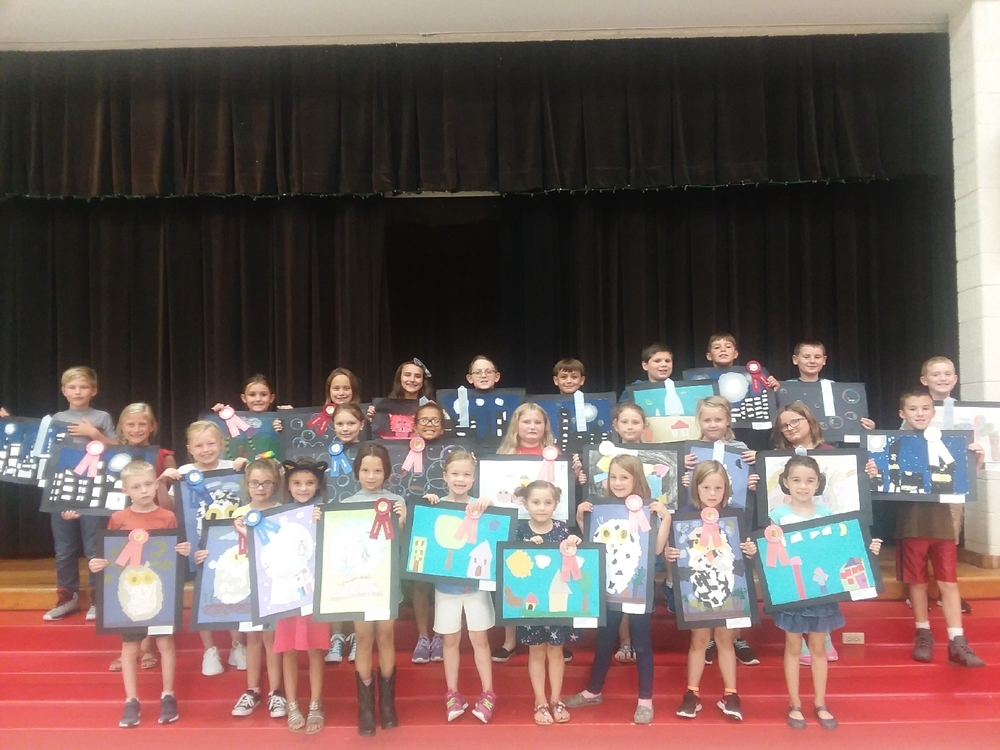 Joshua Dixon Elementary had 28 students participate in the Canfield Fair Art Show. Their art work was posted and judged during the county fair. The event was sponsored by Mahoning ...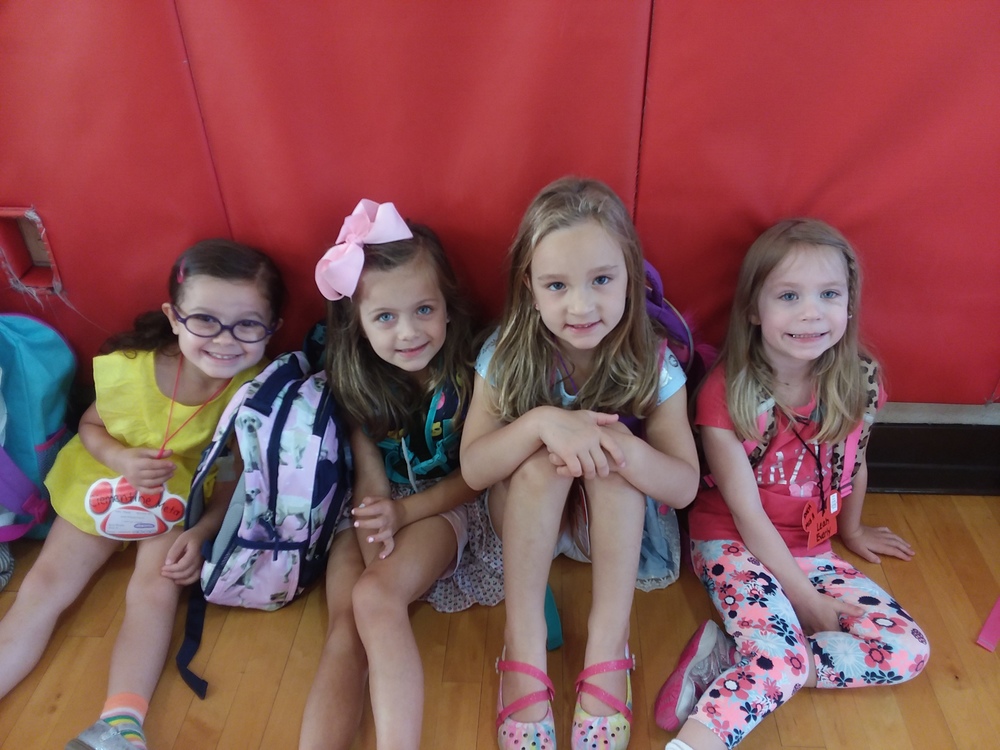 Some of our Preschool Students anxiously await the start of their first day!
Mrs. Beggs demonstrates to Dixon Students how to eat a pie at a pep rally! She represented Joshua Dixon like a true champion.