KINDERGARTEN REGISTRATION FOR 2021-2022 SCHOOL YEAR
Kindergarten Registration and Screening for the 2021-2022 Columbiana school year is April 7-9 at Joshua Dixon Elementary School. A child entering Kindergarten must be five years of age on or before September 30, 2021, to be eligible for admission.
Parents/guardians can schedule an appointment the week of March 29 by calling the office between 10 a.m-2 p.m. The number for the school office is (330) 482-5355. Students will need to accompany their parent/guardian so the child can meet with the school nurse, speech therapist, and kindergarten teachers. The Screening Process takes about one hour. All District Covid-19 Health and Safety Protocols must be followed. Only one parent needs to attend registration and screening.
Please bring the following documents to your scheduled appointment:
The child's original birth certificate and Social Security Card

The child's immunization records

Two proofs of residency (drivers license, current utility bills, or credit cards statements)

Parent identification and if applicable, custody papers
Columbiana Exempted Village Schools is accepting open enrollment applications for kindergarten, please contact Mrs.Tirpak at the Board of Education Office (330) 482-5352.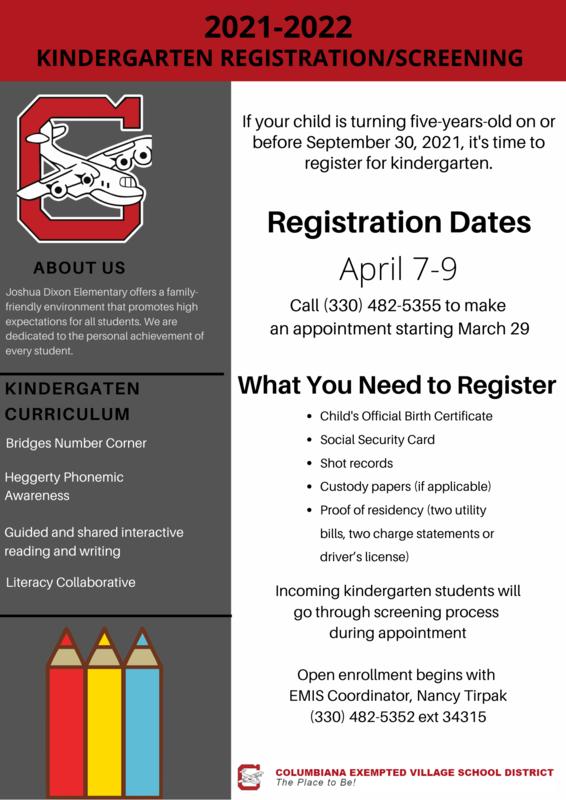 Kindergarten Registration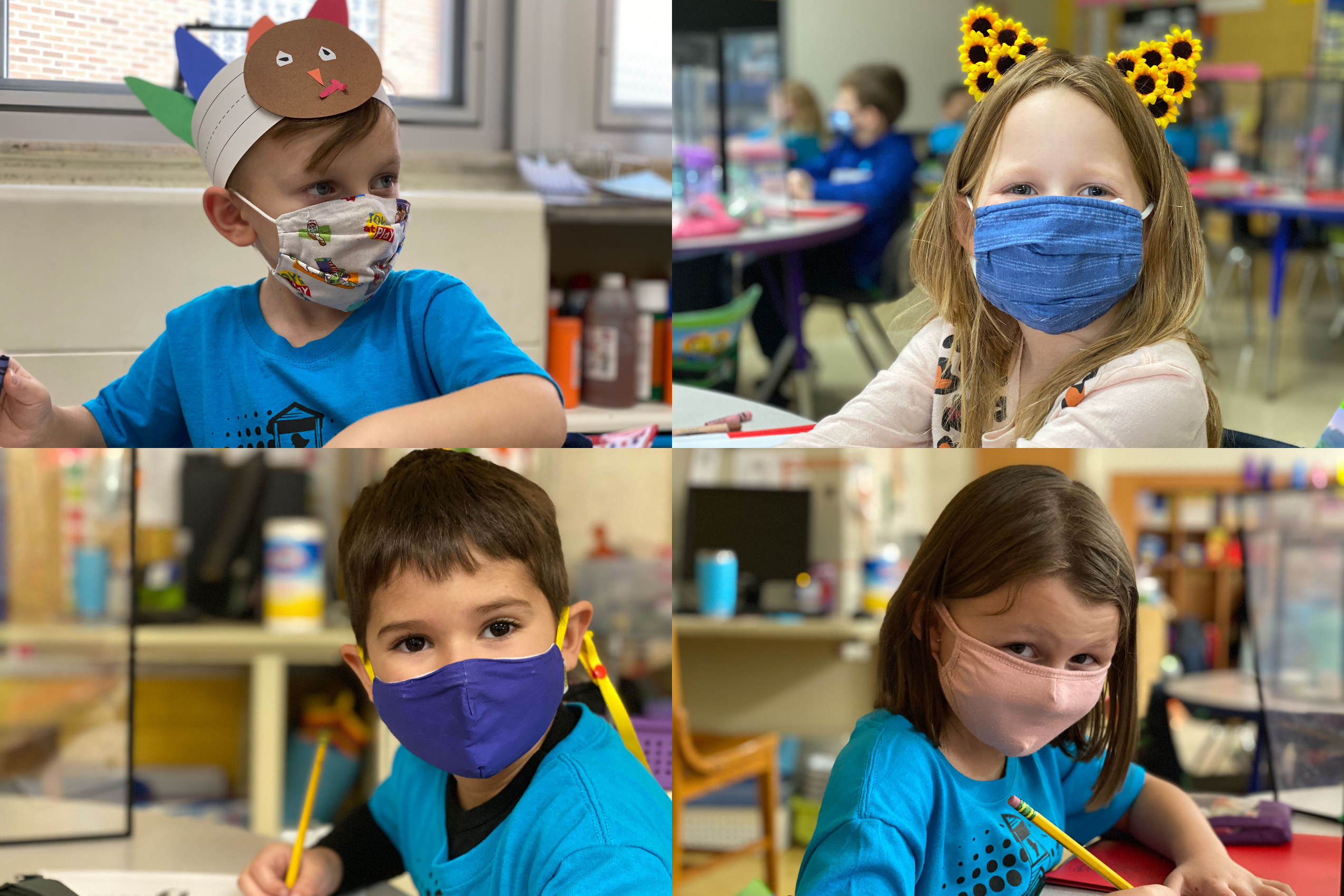 Kindergarten is fast paced, no two days are the same. Students start off the day with hands-on, stem like activities. Literacy is the focus in the morning with whole group instruction, small group instruction, one-on-one instruction, and centers. Specials like art, gym, technology, and music are in the afternoon, followed by math instruction with a mix of science and social studies.
What to Expect Your Kindergarten Student to Learn
Write sentences

Read books with purpose and understanding

Numbers sense, counting by fives and tens, and counting to 100

Writing numbers to 20

Addition and subtractions facts within five

Social skills, problem solving, and independent learning
Getting Ready for Kindergarten- Advice from our Kindergarten Teachers
Read to your children everyday
Practice sitting quietly while reading everyday

Follow one and two step directions

Have authentic conversations with your child, ask questions, and encourage him/her to answer questions

Be able to hold a pencil, use scissors, and color

Student knows how to write his/her name, and identify the letters in name

Counting to ten

Rhyming words

Restroom skills, dressing skills, and opening lunch containers