EDIT MAIN
Congratulations 2019 Inductees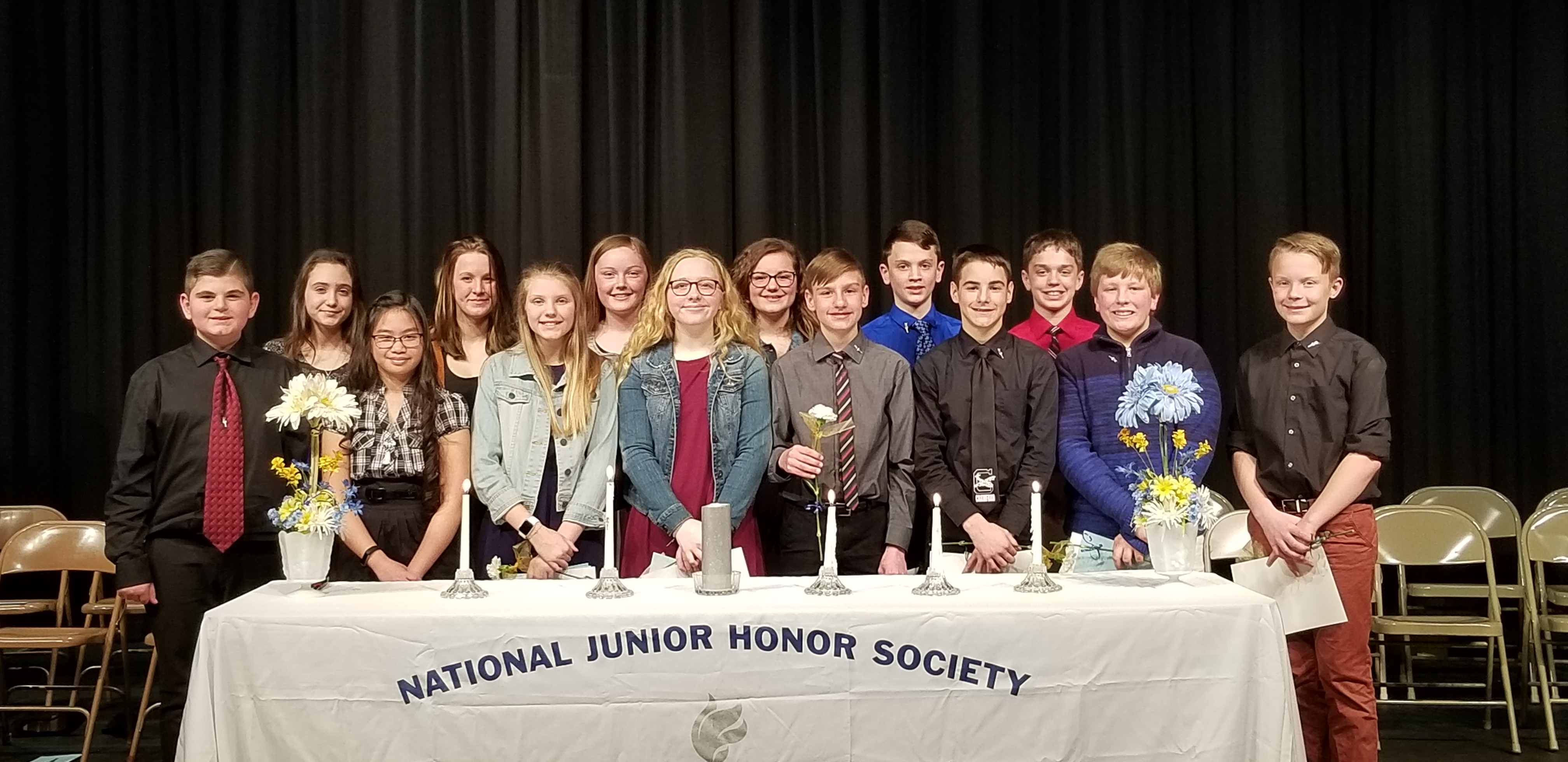 From left to right: Garon Pedicini, Nevaeh Kolesar, Chloe Gill, Heaven Doss, Taylor Long, Vivian Jeffries, Rebekah Clark, Chloe Loveland, Ian Less, Devin Daugherty, Rocco Crawford, Maddox Brown, Kian Hartley, Parker Kistler
National Junior Honor Society Information
National Junior Honor Society is a service organization that recognizes student achievement in the areas of Scholarship, Leadership, Service, Character and Citizenship. We maintain an active membership through the National Association of Secondary School Principals.
Seventh and eighth grade students who have earned at least a 3.25 GPA for the previous year and the first two grading periods of the current year have completed the scholarship requirement for NJHS candidacy. Students who are interested in being recognized by NJHS should expect to be involved in local service projects that benefit our school and local community.
Students who have met the scholarship requirement will be asked to submit further information which will inform the faculty committee about how students are involved in both their school and local communities. In order to be further considered, students must have completed a minimum of 20 hours of community service. Students should fill out the form as completely as possible to inform the committee of their involvement and return by the date listed. The school does not always know all the things that students are involved in outside of school! All students who turn in this information form by the posted deadline (usually mid-February) will be reviewed by the faculty committee. Please make sure to obtain the required signatures. Parents may not sign unless they are the only person in charge of the activity. If students do not return their information forms, it is assumed that they are not interested in participating.
The NJHS induction ceremony will take place in April. Parents will be notified before the date if their child is selected for induction.